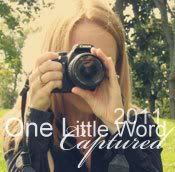 I have the intention of joining a photography challenge called "
One Little Word Captured
".
We choose a word that is our word for the year and share our progress in photographs.
The word that most fits me at this point in my life is really a phrase: Second Chances. These second chances also bring with them the freedom to be the woman that I am meant to be. Part of being the me that I am meant to be is accepting the me that I am.
So, the word that I choose as my word for 2011 is "Freedom".
Please visit Jill's
blog
for a more detailed description of this photography challenge.